This is what we are: language -and travel- enthusiasts!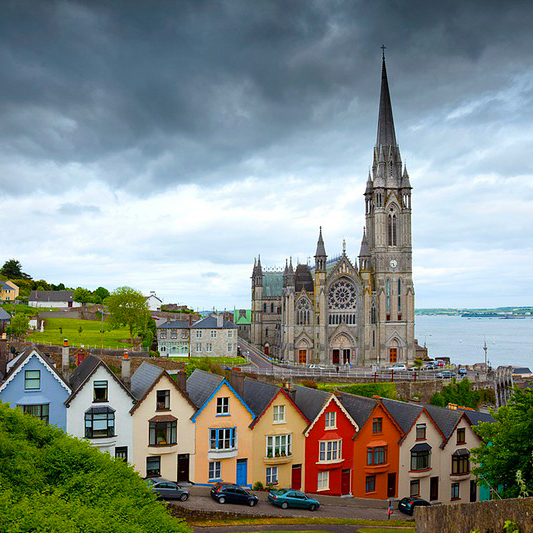 Dublino Translation Centre has little to do with Ireland, although we are very fond of its unique emerald green landscapes. A trip to Dublin and Ireland in 1985's summer inspired the name for our agency.

The equivalent of Dublino in English and French is Dublin and by choosing it as our logo we ensured that Italian, French, English and Spanish speakers would be able to pronounce it naturally and without creating the slightest embarrassment.
From 1985 to early 2013 Dublino was based in Carpi (Modena, Italy). Since March 2013 the head office has been in Gabicce Mare (Pesaro-Urbino Province, Italy).
Lorella Paltrinieri, the owner of Dublino, has been an interpreter and sworn translator for the English, French, and Spanish languages since 1983.
The centre also makes use of the valuable collaboration of expert mother tongue translators in the languages listed above and in a wide range of other Western and Eastern European, and Asiatic languages.
Lorella was born in Modena and lived in Carpi until 2012. She has been working as an interpreter and translator since 1983 for English and French, and since 1997 for Spanish, frequently travelling abroad for refresher courses at highly respected linguistic institutions based in prestigious settings.
She is characterized by her great enthusiasm for languages and travel as precious instruments for widening our personal horizons.
From 1982 to 2010 she undertook numerous journeys by motorcycle, all carefully programmed by herself, establishing an in-depth knowledge of the countries visited, including numerous countries in Northern Europe, the United States (including Alaska) and Canada.